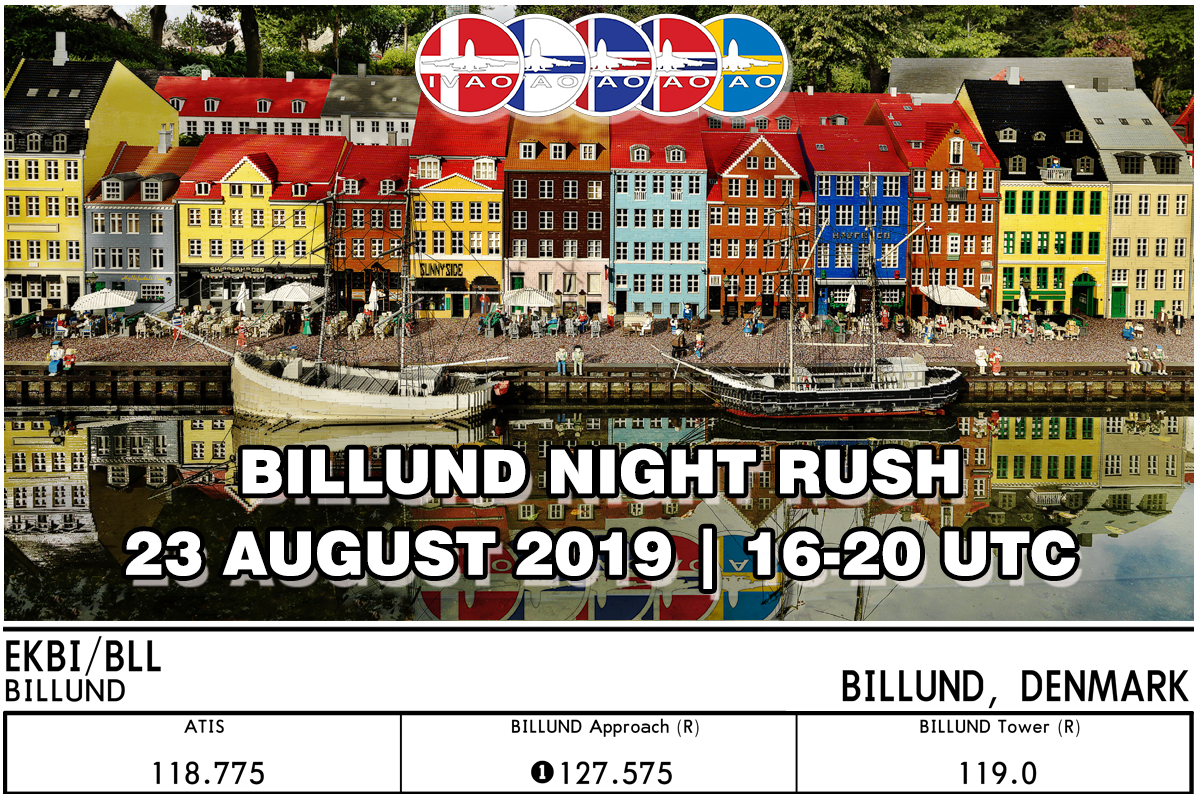 Friday 23rd of August 16z - 20z:
BILLUND NIGHT RUSH

It's time to put Billund (EKBI) to the ultimate test, as we previously made with Turku and Gotheborg! 
During a normal day (24 hours), Billund Airport has up to 100 movements (about 50 departures and 50 arrivals). 
What will happen if we'll concentrate 50 traffics (chosen between real flights with real callsigns/aircraft) in only four hours?  
Will this airport handle such an amount of traffic?

Book Your Flight and see you in the Denmark Skies! 
Book your flight here!
Charts can be found here!

More info or to sign up as ATC: click here